Hottie of the Week: Deja Rae Paglinawan
April 12, 2013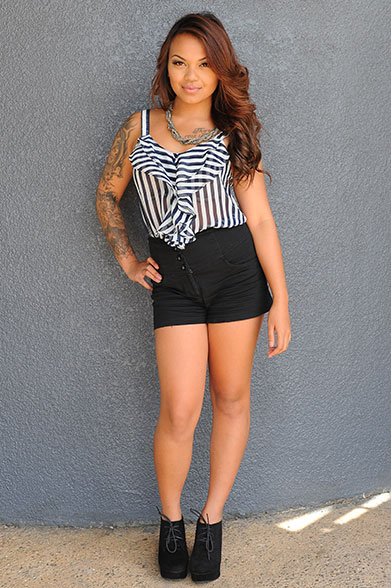 PHOTOS BY LAWRENCE TABUDLO
Height: 5'-2"
Hot Bod Numbers: 34-25-35
What I'm made of: Hawaiian, Chinese and Filipino ethnicities
My ride: A black 2011 Nissan Cube Krom Edition
What I watch: I can definitely watch Law & Order, NCIS and Ghost Whisperer all day and night.
Book it: As of right now, The Purpose Driven Life. I love reading anything inspirational.
Music to my ears: Definitely Beyonce! She's a strong, amazing person — an inspiration to all women and a phenomenal artist.
Fave food: Those who know me know I could never just choose one favorite! I love everything from sushi, pasta and ribs to Hawaiian food! Yummm!
Places to party:  The place doesn't really matter to me. As long as I'm with my friends and everyone is getting along and having fun then that's all that should matter.
Turn ons: A person with a passion for something he loves, is humble, ambitious, confident and intelligent. But what really turns me on are kisses on my neck.


Turn offs: When a man becomes cocky, brags or makes things up, thinking it impresses me. I definitely can't stand a man who becomes overly clingy either. Also, people who are completely inconsiderate of others and those who swear like sailors!
Something no one knows about you: I attended more than eight schools from kindergarten until I graduated.
Hair/Makeup: Hair by Erika Edwards and makeup by Noelani Nika Querubin
Wanna be a Street Pulse hottie? Send your best pictures and contact information to hottie@honolulustreetpulse.com. Applicants must be at least 18 years of age.